How to Find Us
From Skowhegan and other points North:
From the junction of Rt. 2 and Rt. 201 in Skowhegan, take Rt. 104 (the Middle Road) approximately 1/10 of a mile to the Back Rd.
Bear right onto Back Rd. and follow approximately 2 miles to Rowe Rd. Make a right onto Rowe Rd.
Strawberry Hill Farms is about 8/10 of a mile further along, on the North (or rt.-hand side) of Rowe Rd.
View map on Windows Live Local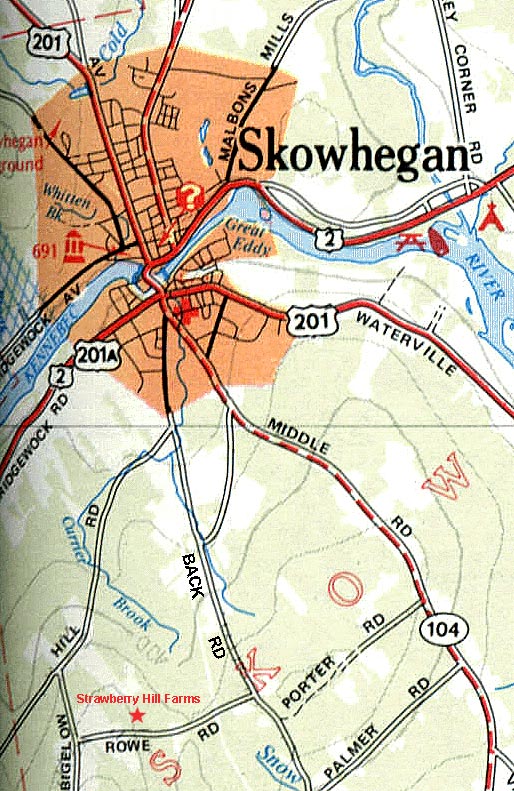 Map © DeLorme