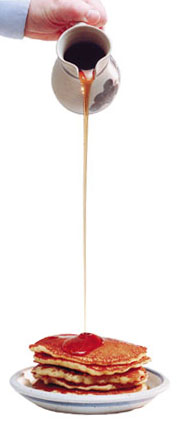 Strawberry Hill Farms produces Maine pure organic maple syrup, maple candy, maple sugar, and maple cream.
We are open to visitors on Maine Maple Sunday, bus tours, and we participate in a number of fairs. See us at the Common Ground Fair, Fryburg Fair, Skowhegan Fair, the New England Products Trade Show, and National and International trade shows. We also sell maple equipment and evaporators.
View directions to Strawberry Hill Farms.
Our quality speaks for itself in our elegant glass and plastic containers. We sell wholesale, retail, bulk, food service, restaurants, specialty food stores, food co-ops, organic stores, and of course, over the Internet. Try our syrup in tasty maple recipes, or with pancakes.